Parker Compound Bows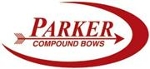 Quick History
Parker Compound Bows Inc was originally founded in 1984 under the name Nationwide Archery. The company's founder, Robert Errett, is a former employee of Bear Archery and friend of the famed Fred Bear. Nationwide Archery grew to become a major player in the archery world and in 2003 became Parker Compound Bows Inc. The influence from Fred Bear and Bear Archery is still obvious today in the design of Parker bows. The growth and success of Parker can be accredited to the consistent output of high quality products and unequalled customer service.
read more
About Parker
Parker Technologies
Eccentric Systems - Parker Bows has been known for smooth drawing bows for many years, but their EZ Draw Cam has set itself apart. This is one of the smoothest drawing cams in the industry.
Limbs - Parker's limbs do not fall short of their high quality standards, their limbs are meant to take whatever you can dish out. Each of the adult model bows are manufactured with a Parallel Limb design to optimize performance.

Risers - Parker machines each riser from lightweight aluminum for strength and functionality. While these risers may not look as fancy as some of the competition, they get the job done every time.

Popularity & Customer Feedback
It is hard to find an unhappy Parker Bows customer, thanks to their high quality equipment and great customer support. In recent years Parker has become more popular than ever. Their line of compound bows has a bow for almost every shooter, these bows are manufactured with top notch materials, are easy to shoot, lightweight and affordable. If you are in the market for a new bow, Parker is a brand that is worth considering. Also, if you have a little one just learning to shoot, check out Parker's "Grow up with Parker" program.
Parker's Product Range
Parker Adult Bows - For 2011 Parker offers 5 different models for adults to suite most archers needs at an affordable price point. Over the years one of the most popular has been the Wildfire model because of its shootability and affordability. Furthermore, all adult model Parker Bows are available with an optional Outfitter package which includes sights, an arrow rest, peep sight and quiver so you are ready to shoot immediately.
Parker Youth Bows - The Sidekick and Buckshot are both great youth bows that are available in camouflage and pink camouflage to suite your son or daughter. Additionally, Parker has a program called "Grow up with Parker" which allows the archer to send their youth bow in for a limb upgrade when the child reaches the peak weight of their current limbs.

Summary
Parker Bows Inc is a company that manufactures quality bows at an affordable price. While these bows may not look as fancy as some of the competition they will do the job and do it right. The influence of Fred Bear on his friend, and Parker Bow's founder Robert Errett, is evident still today in the quality product they put out, but also in the customer service they provide. Next time you are checking out new bows or are looking for a youth bow to get someone started with archery, shoot the Parker line, you will not be disappointed.